For a limited time, you can save up to $3600 when you get 20% off your monthly rent for any two-bedroom, three-bedroom or four-bedroom unit!* We have a limited number of move-in-ready apartments, so contact us today to take advantage of this great offer before it expires on April 30, 2019!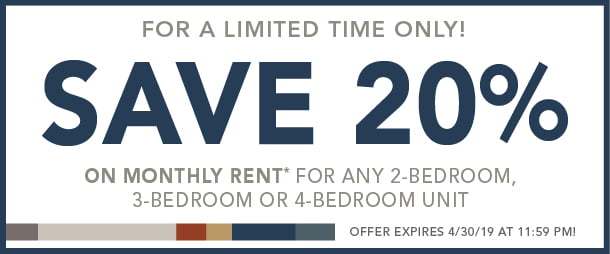 Check out our vacant listings below and let us know if you would like to schedule a tour or have any questions about our 20% OFF offer! We look forward to hearing from you!
*New tenants are eligible to receive 20% off monthly rent on a qualifying 12-month lease on any two-bedroom, three-bedroom or four-bedroom apartment. Application must be completed and the deposit paid by the expiration date. Certain restrictions apply. Offer is subject to change without notice. Offers expire 4/30/19. See leasing office for additional details. Amenities may vary between apartment styles and units.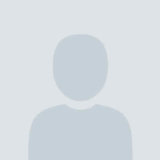 Stephanie
⭐⭐⭐⭐⭐
I like the cherry wood floors and underground parking!  The maintenance crew takes care of the building, it is clean, and when I have had a need for something inside my apartment they address it promptly.  Love the free WiFi, too!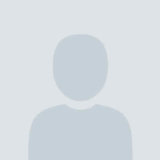 Sena
⭐⭐⭐⭐⭐
Great apartments!  If you're a NDSU business student this is prime location seeing that the business campus is just down the street.  Clean and well kept place to live.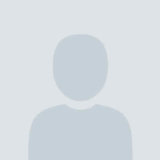 James
⭐⭐⭐⭐⭐
My whole experience renting at Cityscapes has been above and beyond my expectations.  The building manager is on top of things and present, making a point to get to know his residents, the facilities are very well kept up, and the cost of rent/utilities is surprisingly low compared to the quality and value of the apartments.